Discover more from Growth Snacks
I'm Brian and each week I publish content on personal growth. Sometimes it will be things I've learned in my own growth experience, but most times I'll be answering readers' questions about personal growth.
📣 How and Why You Should Give People Feedback - Issue 07
I'm Brian and each week I publish content on personal growth. Sometimes it will be things I've learned in my own growth experience, but most times I'll be answering readers' questions about personal growth. Send me your questions, and in turn, I'll do some research & interviews and humbly offer the best advice I find.
If you find this newsletter valuable, consider sharing it with friends, or subscribe if you haven't already. 👇
---
Q: How would you describe feedback? Why give feedback? What do you think about giving feedback to people who haven't done personal growth work?
I love feedback. I love receiving it more than I love giving it, personally. I love it because of the growth that it results in both for the person receiving the feedback and the person giving the feedback. 
And, feedback is challenging. I get all sorts of questions about feedback, so this will be the first in a multi-part series about feedback. This week I'll talk about giving feedback since I just received a great set of questions about it.
Why would you want to give someone feedback?
You should give someone feedback because that feedback has a chance at making the recipient's life better. It could improve the quality of their relationships, their satisfaction in their career, their physical health, etc. 
Feedback is about calling out the things that we see that, if addressed, can lead to better health, wealth, and fulfillment. When you care about someone and want what's best for them, feedback is one of the key tools you have to impact them positively. 
As a secondary result, you could personally reap benefits from changes they make after receiving feedback, but that shouldn't be your motivation for giving feedback (more on that below). 
For the sake of simplicity, let's throw feedback into two buckets: professional & personal. 
In a professional setting, providing constructive, forwarding feedback can help fast track their careers and increase business success. If I provide someone I have a working relationship with supportive feedback, that feedback might result in: 
🏅 Improved quality of work, which impacts the bottom line. 

😊 Improved satisfaction at work, so they stick around longer 

⏩ Increased speed of work being completed

🥳 An improved team culture
In a personal setting, providing feedback can greatly impact the life of the recipient and the lives of the people they care about the most. Personal feedback can result in:  
👨‍👩‍👧‍👧 Improved personal relationships with friends and family

🧐 Improved self-awareness

😎 Enhanced self-esteem 

🏌️‍♂️ Increased levels of physical activity and better health management
What is feedback and what does it take to give it to someone?
We're all amazingly talented in a lot of ways. We have a ton of potential and we all live into that potential at various rates at various times in our lives. 
Feedback is about providing supportive guidance that helps people progress towards their max potential. The feedback can be around things they are doing well - things they should keep doing because they align with that person living the best version of themselves. 
Often, though, feedback is about shedding "a light" on the blindspots that a person can't see. It's about letting them know about the things that might be getting in the way of living their full potential. 
We can't see ourselves from the outside. No one can. No matter how self-aware we are, we're still living life through our own personal lens. I'm not privy to how I come off to other people at all times or what my impact is on other people.
If you want a visual of why feedback is important, when is the last time you had a booger in your nose?  Even if you clean your nose every morning (which you should), you can still have a booger pop up at 2 PM. You can't see it… but other people can! 
Maybe you have checked yourself in the mirror and noticed that you had a booger. You might have wondered… how long has that booger been there? Why didn't anyone tell me that I had a booger?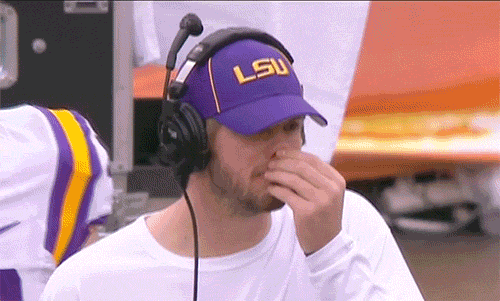 Feedback is like letting people know that they have a booger. Much like letting someone know they have a booger, giving someone feedback can be uncomfortable. This is why most of us don't give people feedback (or tell people when they have boogers). 
If you want to maximize the effectiveness of the impact, you should make sure your feedback hits 4 key components:
It should be based on the greatness you see in them

The feedback is completely about them

Focused on behavior that can be changed

The feedback is not absolute
It should be based on the greatness you see in them 💪
In order to give someone constructive feedback, you have to see what's possible for the person when they're living their max potential. What will their life look like when they're on the other side of whatever is getting in their way?
Feedback is about seeing the best in others, believing in them, and calling out the things that are in their way. When you can see how great someone can be, it's much easier to call out the things that aren't working. 
Think about Mount Rushmore. If you're the person hanging from a rope carving the rock, you can't see the entire landscape. If you're the person 500 yards back, you have a much better vantage point and you can support the person carving the rock, but only if you also have a clear picture of what the final masterpiece will look like. 
If you can't see the greatness in someone, don't give them the feedback until you've grounded yourself emotionally to the point that you can see the best in them. If you still can't see it, then don't give them feedback. Again using Mount Rushmore: if all you can see is a mountain, then you're not the right person to give the carver feedback.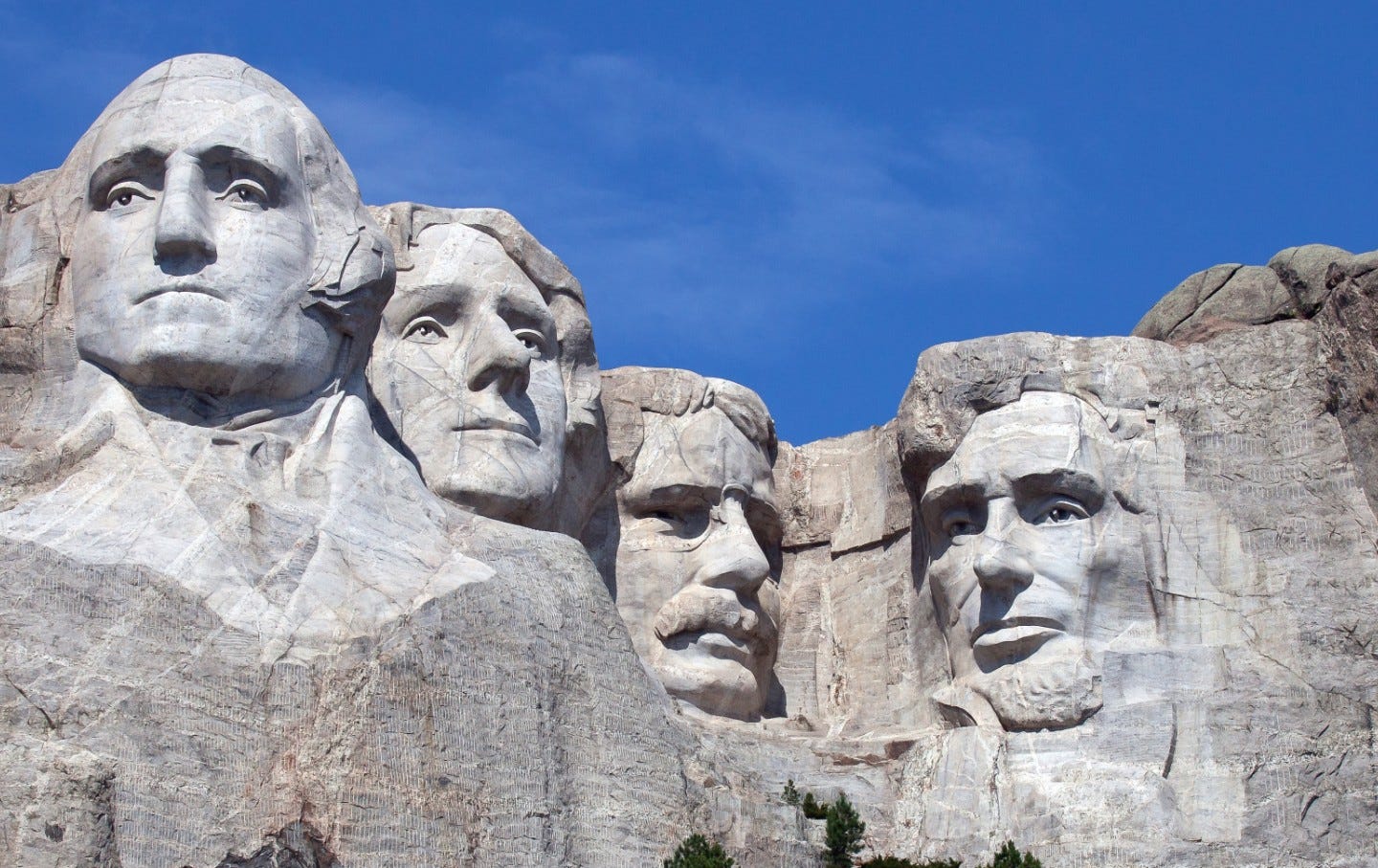 The feedback is completely about them 🙌
To give great feedback, you have to be both empathetic and selfless. You're giving someone feedback to make their life better, not yours. You want them to be the best version of them that THEY can be for them and what it means for their future, not because of what it means for you. 
Often, what's best for them and what's best for you are aligned. My virtual assistant wants to provide the best service and obviously I benefit when she gets better. 
But the more I focused on making people better because of what it means for my career, my progress, my bottom line, my comfort, etc, the less that feedback has a chance of holding because it won't align with who the person wants to be. It makes people quit their jobs, their marriages, their sports, etc.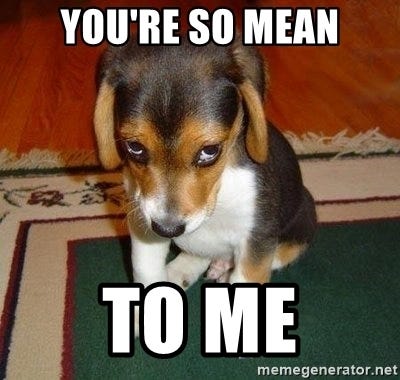 Focused on behavior that can be changed
🦋
If someone can't change their behavior, the feedback is useless. You can give me feedback on the kind of clothes that I wear to work or the pace at which I work. But I can't help it if my body sweats when I get excited about work. If we give people feedback about things they can't change, we'll just increase their insecurities. So, focus on specific behaviors that they can change. 
In a feedback session, I once heard someone say "you're a dick." It was completely non-specific and doesn't call out any behavior the person can change. That was not good feedback.
The feedback is not absolute ⚖️
Feedback is always your experience of the other person. It's not the TRUTH. It's just what you see. Often we treat our feedback like a fact and it isn't. It's simply our view of the person who we're giving feedback to. They have the full right to disagree with our feedback. 
If we're focused on our feedback being the feedback getting through to them, we're making it about us, not them. To make sure you're making it clear that the feedback is our opinion, only, we don't use definitives like "you are" or "you always." 
Instead, use terms like: 
"In my experience..." 

"From where I'm sitting..." 

"Based on my perspective…"
Five ways to give feedback
There are a bunch of feedback techniques out there and I won't cover them all here. So this list is definitely not exhaustive. But, I did want to provide some feedback tactics that I've either seen be effective or that people found effective as the person giving feedback.
0. Ask for permission, always.
First and foremost, you get to ask permission to give someone feedback. Always ask for permission, unless permission has already been granted. 
When you don't ask for permission, the chances of their ego taking the feedback as an attack are much higher. Their defenses will go way up, and your feedback will just bounce off of them. It's a waste of your energy and theirs. 
I haven't mentioned this yet, but the word "feedback" can be kind of scary because what people hear is "can I tell you something that's wrong with you." So when you ask them if they would like feedback, you can ask in various ways. For example:  
Can I offer you some feedback?

Can I share my thoughts on a pattern I'm noticing?  

Can I tell you what I see? 

Do I have your permission to share my perspective on this? 

Can I support you?
1. Take the direct approach
I think most feedback is best given directly. Short, concise, and to the point. If I am trying to soften my feedback, what I'm really communicating is that I don't think the other person can handle the feedback, which takes their power away. 
If the shortest distance between two points is a straight line, being direct is the straight line to the issue and it saves a bunch of time. You don't have to provide a bunch of details when being direct either. You can leave it up to the recipient to request clarification or further details. 
"In my experience, you hesitated."

"From my perspective, you could have communicated better." 

"From what I've seen, when your ego is driving, you settle for less than you deserve."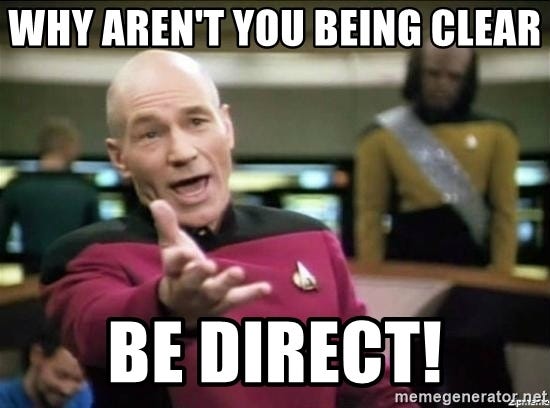 2. Give Feedforward
I know a team on the east coast that only uses the term "Feedforward" because it softens the connotation that many carry around the term "feedback." Feedforward can sound more "forwarding" in nature and it's naturally focused on the future instead of the past (the "back" connotation).
The downside of this term is you'll have to define it for people before using it widely. You'd want to use the term to simply soften the term feedback, not to pull your punches on the feedback itself. You still get to be honest about what you see.
3. Sandwich the feedback
This isn't one of my favorite tactics because I think it can easily lead to softening the feedback or of the feedback getting lost. But the way it works is you'd essentially sandwich the feedback in between two things they are doing well. The goal is to take them on a high-low-high emotional ride, where there are two things they are doing well for every one thing you ask them to improve.  
Here's a real-world example: 
"I love that you're doing the laundry to help out around the house. I've also noticed that you're using bleach with dark clothes, which can damage your shirts. I think it would make sense to stop using that. Your folding technique is excellent though, so if we could stop the bleach, you'd be winning all around."
4. Start, Stop, Continue
This is a tactic that I do like a lot. You communicate with the person things they should start doing, stop doing, and continue doing. This is a great way to debrief after-action reports as well on team-based activities. 
What I love about this method is it gives them two pieces of constructive feedback, but only one of them is based on behaviors they should stop doing. So it only feels like one piece of feedback. 
Here's an example: 
"I think that you should start stretching before you run. I think you should stop running on the stairs because of the impact on your knees. I think you should continue tracking times with your apple watch."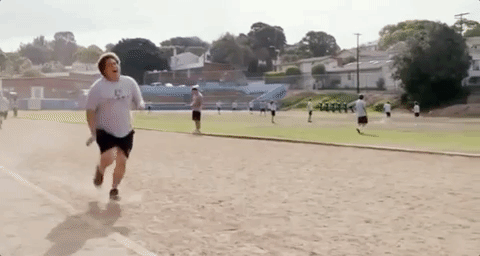 5. What works, what doesn't work
This is one that my facilitator friends and I use when we're giving each other feedback on our presentations. It's simple: here's what worked, here's what's different. 
What's key in this method is adding a "for me" part because what worked for one person may not have worked for anyone else. It simply worked from your own perspective. Using this method, the person receiving feedback can hear a bunch of different perspectives and choose the ones that best support them. 
Here's an example: 
"What works for me on your newsletter is how it's fun, simple, and to the point it is. It makes complicated things seem simple. What doesn't work for me is it's long."
Luckily for me, some people like it long. 😜
A little tweak to this one is you can adjust "what works" and "what doesn't work" to terms that the recipient prefers. Sometimes my mentor and I will switch up the terms based on current sporting events. So, for the NBA playoffs, she might say "your Lakers are" referring to my strengths, and "you Celtics are" referring to my weaknesses. This can make feedback slightly more fun.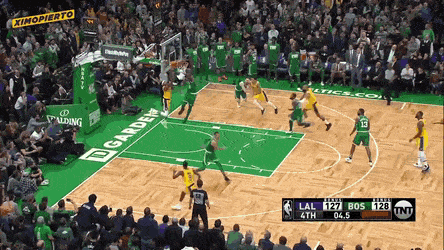 What about people who haven't done personal growth? 
Let's debunk something first. Giving someone feedback isn't dependent on whether they've done personal growth work, regardless of the training method they've done. 
If you have done the same personal growth program as someone else, it might make it easier to give that person feedback. 
But, I think there is an assumption that someone who has done personal growth work should be more open to receiving feedback than someone who hasn't. That isn't always the case. 
In a lot of the trainings I've been in, some of the most challenging participants to support were the ones who had done a bunch of growth work before.
In my experience, it's about how deep into personal growth work someone has gone and how open they are to other views. When you're really deep into something, it can be challenging to be open to something else, including feedback. I see this more often when people are teachers of other growth methods (i.e. yoga teachers, relationship coaches, meditation guides, etc).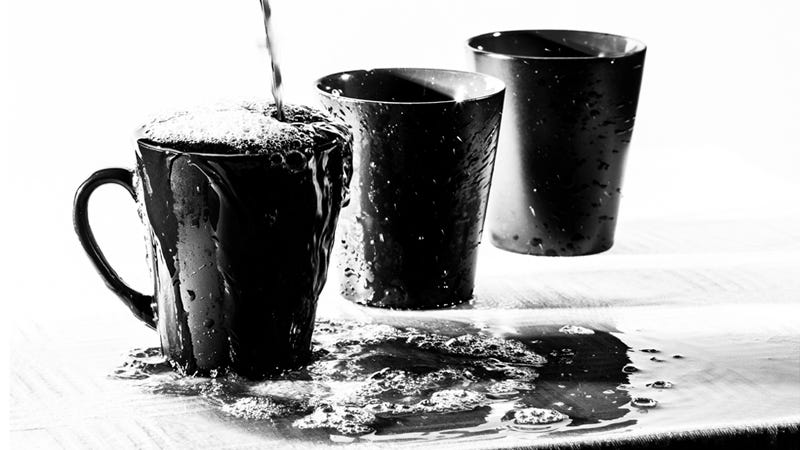 I think about this as the "full cup conundrum" where you can't fill a cup that's already full. This comes from a Chinese Zen story from the year 800 or so: 
Scholar Tokusan--who was full of knowledge and opinions about the dharma--came to Ryutan and asked about Zen. At one point Ryutan re-filled his guest's teacup but did not stop pouring when the cup was full. Tea spilled out and ran over the table. "Stop! The cup is full!" said Tokusan.

"Exactly," said Master Ryutan. "You are like this cup; you are full of ideas. You come and ask for teaching, but your cup is full; I can't put anything in. Before I can teach you, you'll have to empty your cup."
So overall, let's not equate having done a personal growth program with someone's openness to feedback. 
That said, if you have done some growth program where feedback was a component and the person you're giving feedback to has also done that same growth program, then you can provide feedback using the method that you both learned within that program. 
Otherwise, I would suggest you use the methods & tips that I outlined above. Ask for permission and try one of those methods. You get to figure out which method works for the two of you. 
All that said, I actually think that part of this question relates to giving feedback to someone who isn't open to feedback. That is an entirely different discussion and it's part of this series that I'll cover later.
Other Things Inspiring Me This Week: 
---
That's it for this week! Hit me up if you have any thoughts, feedback, or insights to share. 
If you found this valuable, consider sharing it with friends, or subscribing if you aren't already.
Cheers!
Brian ✊