✋ 5 things I'm learning about men in relationships
I'm Brian and each week I publish content on personal growth. Sometimes it will be things I've learned in my own growth experience, but most times I'll be answering readers' questions about personal growth. Send me your questions, and in turn, I'll do some research & interviews and humbly offer the best advice I find.
If you find this newsletter valuable, consider sharing it with friends, or subscribe if you haven't already. 👇
---
I've been doing a lot of relationship coaching and I've been noticing some patterns that I want to share. 
First, let me state that relationship coaching is one of my least favorite things to do. I have this "story" that runs in my head that says if I'm doing relationship coaching, I should be in a "successful relationship." I very much so define that success as being married with kids. Maybe you can relate. 
Regardless, it's a "story" that I'm moving past and I've been supporting people nonetheless.
A couple of weeks ago I wrapped up a four-week course on relationships. Specifically,  I was facilitating a course for men who want to be in committed relationships. They aren't in relationships today, but they are putting forth the effort to be in those relationships very soon. 
The nature of that course and what participants shared is confidential, of course. But, there were a few things that I observed from my past 1:1 coaching and the course that are intriguing. These relationship patterns just keep popping up.
I decided to share them with all of you for three reasons: 
I don't think they are patterns that are unique to single men, so even men in committed relationships might be able to relate.  

While I haven't coached many women in a relationship, I don't think the patterns are unique to men, specifically.

If any of these resonate with you, addressing them might be a key to opening a door to a deeper relationship. 
So, while I'll address these from my observations of the men I've worked with, they can be traits that anyone of us carries.
1. We focus on what we want the other person to be, not what we want the relationship to be
When I've asked men what the things they want in a relationship or partnership are, they will start naming the things they want their ideal person to be. They run down a list of the physical and sometimes behavioral attributes of this person that doesn't exist in their life yet. For example:
I want them to be adventurous and active

I want them to be smart

I want them to love traveling
Have you ever made a list like that? Maybe you have one now. How long is it?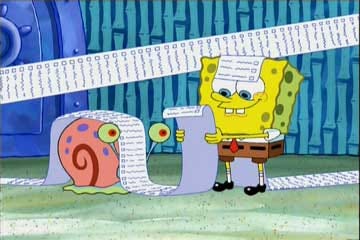 It can often take a while for the guys to realize that I never asked what they wanted the other person to be. I asked them what the things they want in a relationship are. It's like we treat the traits of the other person as the traits of the relationship.
In reality, a relationship is built based on what I and the other person bring into the relationship. I bring 50% of the traits into the relationship. So, even when I meet someone who hits my "ideal partner list," it doesn't mean that's the relationship I'll have because I bring 50% of the relationship traits into the relationship. 
So, let's say that I want someone who is adventurous and active. If I personally am not adventurous and active, even if I meet someone who is, I'm not going to have an adventurous and active relationship unless I personally become that.
What I find is that we'd be better off thinking about how we want the relationship itself to look, then asking ourselves if we're bringing our 50% portion into the relationship. 
Do I personally bring alive the traits that I want to see in the relationship?
It's harder to look at this because it makes me look at places I'm falling short on my own relationship standards. But, that's also where the growth lies.
2. We tend to look for what we don't see in ourselves or our parents
When we do finally get around to what we want a partnership to look like, what I tend to notice is that we'll pick things that we either feel we're deficient in or that we felt our parents are deficient in. The driver for us wanting those things can therefore be based on a scarcity conversation.
For example, I can say that I want a "relationship that is loving" and at face value, that seems great. But when we take a deeper cut, I'll find that the men themselves don't personally feel like they express love at a high level. They're looking for a partner that can bring that to the table which they don't find within themselves because that feels easier than unlocking their own love.
Alternatively, they might have grown up in a home where their father (or mother) wasn't loving and they don't want to repeat that same thing for their kids. So they look to over-index on love. It's almost a competitive "I want to be better than my father" kind of driver. 
Personally, my relationship pattern is one where I only date people who are in great shape. Health wasn't a big thing in my family (the deficiency). Can you relate? 
Can you feel yourself looking for things in your relationship that you didn't get from your parents?
3. We don't like to look at what our role was in our past relationship failures
When something fails, it can be a lot easier to look at the role others played in that failure versus the role that we played in it. This seems to be especially true in relationships. When relationships don't work out, we can easily list out the things the other person did or the attributes they brought to the table that led to the relationship breakdown.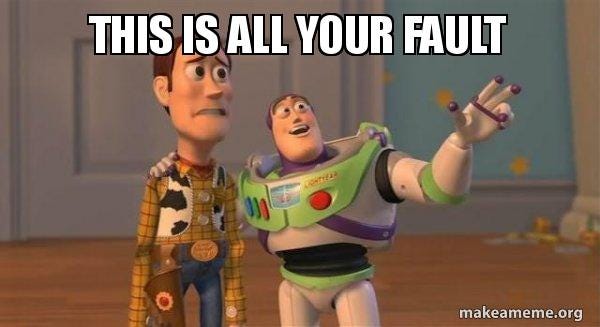 But, when we ask men how they are responsible for that relationship breakdown, it's frustrating to look at. Beyond frustrating… I get a lot of silence initially. It can be silent for quite a while actually. I've learned to just not say anything until they find something to take responsibility for. 😜 
All that silence means there is a huge amount of growth available here.
If we can look at how we're at least 50% responsible for every relationship result that we've produced in our life, we can more powerfully choose to act differently the next time around. If I just blame the other person, there's no power in that. I'm giving my power to them and I'll likely repeat my mistakes.
Are you 50% responsible for something you don't want to own up to?
4. We keep a lot of baggage and "options" around that don't support us
This one is super interesting. Actually, let me start off by saying that I initially hesitated to bring this up with men because I wasn't sure other folks had this issue. But, it has had a nearly 90% hit rate. 
I've noticed that we keep a lot of stuff in our field of view that isn't at all supportive of having a healthy relationship with a partner. Sometimes this comes in the form of past relationship baggage. Other times it's in the form of current distractions that we can fantasize over.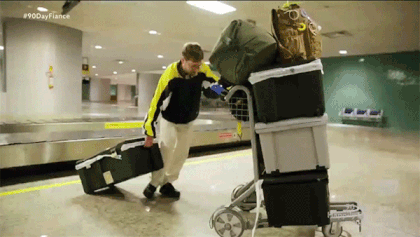 Over the course of courting partners, it's not unlikely that we've collected 
Phone numbers of people we dated in the past 

Social media accounts (Insta, Twitter, etc) of models that aren't an option for us. They're not dating options, yet they're screwing with our psyche nonetheless.

Videos and pictures of people we've dated in the past

Phone applications that aren't helping us get where we want to go in life, like dating apps or apps that hide the photos I mentioned above
It's a pretty classic example of our mind telling us that we want one thing, but we take actions that indicate the exact opposite. If my mind is telling me that I want a partnership, but my actions, old habits, and baggage are saying something else, which one do you think will win? 
Do you have any phone numbers, apps, photos, or Instagram accounts that you think you should delete or unfollow? If so, you're really, really not alone.
5. We can benefit from a ton of body movement
Men are stiff. Not all men, but a lot of men. OK, a lot of people are stiff, but I especially notice it with men. 
Honestly, when is the last time you danced? Or asked someone to dance? When is the last time you moved your hips in a non-liner direction? That would mean some kind of circular motion. Like Shakira.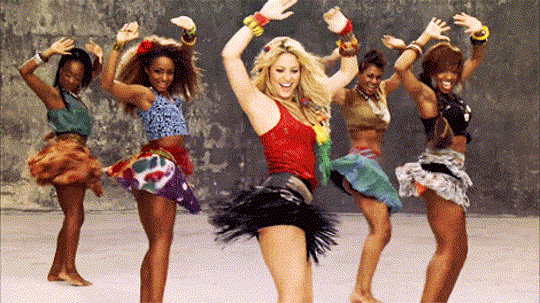 What I've been finding is that the best way to open someone up emotionally is to have them open up physically first. This could mean exercise, but it can also mean moving your hips to a song you wouldn't normally listen to. 
For men, specifically, if we want to unlock more passion and excitement in our relationships, we can start by unlocking it in ourselves. Maybe try some touchdown dances and see how that impacts your romantic life.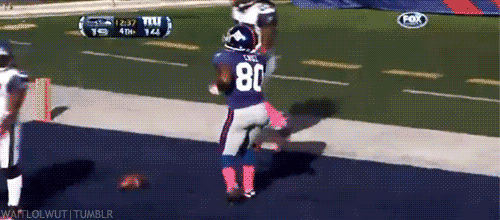 I definitely don't think this is unique to men. Quarantine and Social Distancing probably has us all a little stiff and our relationships would benefit from some hip movement.
You have the rest of eternity to be stiff. You should move your hips while you still can. Just saying. 
I can say that coaching this stuff has definitely helped me clean out some cobwebs, move my body, and get clear on my goals. If you know of a friend that can benefit from this relationship list, feel free to send it over to them! It's certainly easier for them to read this than it is for them to sit in awkward silence as I wait for a commitment.
---
💥
Actions You Can Take 
Go purge all the baggage you don't need anymore. Delete those old numbers, photos, etc. Unfollow those models (male and female ones). Throw away the old love notes. Free your headspace up a bit. 

Look at the kind of relationship you want and how you've been falling short personally. What can you do to bring that relationship alive this week? You're responsible for 50% of it. 

Dance. At least once. I promise you'll feel better afterward. If you're having a bad day, that's the perfect day to move your body.
💪 Other Things You Might Find Inspiring
These crazy long voting lines are an encouraging sight. Obviously, I have no clue what people are voting for, but they are exercising their rights. That's excellent. 

If you're passionate about climate change, the news that Apple isn't going to be shipping chargers or headphones in their new iPhone boxes is good news.

Resurfacing the story of Steven Bradbury and the most surprising Gold Medal. It's an example of how you can race your own race and watch the egos of everyone faster than you take themselves out.
---
That's it for this week! Hit me up if you have any thoughts, feedback, or insights to share. 
If you found this valuable, consider sharing it with friends, or subscribing if you aren't already.
Cheers!
Brian ✊